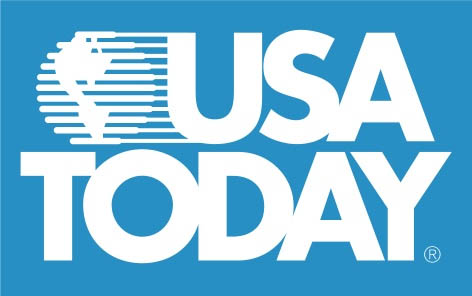 Nancy Lanza was a victim too
James Alan Fox
December 11, 2013
Saturday will mark the one-year anniversary of the Newtown, Conn., school shooting that tragically claimed the lives of 20 young children and six staff members. While the local townsfolk opted not to hold any public observances, Gov. Dannel Malloy has asked that churches across the state ring their bells 26 times, once for each victim of the massacre.
Throughout the year, there have been heart-wrenching gestures of support for the grieving families, including a vigil with 26 candles attended last December by President Obama and moments of silence at sporting events around the country. Last April's Boston Marathon, before being eclipsed by its own catastrophe, was dedicated to Newtown, one mile of the race for each victim.
These and other tributes to Newtown have apparently ignored Nancy Lanza as a victim. She was fatally shot by her son Adam just hours before he launched his attack at the nearby Sandy Hook Elementary School. Worse than just being excluded from Newtown remembrances, in the court of public opinion Nancy Lanza is treated more as an accessory than as a victim.
Attempts to understand seemingly inexplicable crimes often lead us to examine the roles of family members. It is commonplace for parents, in particular, to be scapegoated, if not for creating a madman then at least for failing to recognize and respond to the telltale warning signs.
Possible red flags?
In Adam Lanza's biography, there is much material for anyone looking, with the benefit of 20/20 hindsight, for possible red flags. The 20-year-old gunman was non-communicative and socially withdrawn, extremely anxious and intolerant of physical contact. He was diagnosed with Asperger's syndrome and had struggled with an obsessive-compulsive disorder. In addition, he was fascinated with violent video games as well as news stories about mass murder, especially mass shootings.
For her part, Nancy Lanza has been disparaged for many of her parenting choices, from decisions she had made regarding school attendance to her ownership and storage of guns.
"There was obviously a breakdown in terms of the parenting and the structure in that house," said Bill Sherlach, whose wife was the school's psychologist and was murdered in the Sandy Hook shooting.
Nicole Hockley, whose son was among the slain students, was particularly harsh in blaming Nancy Lanza: "It's clear that (Adam Lanza) had mental illness and intervention was not made," she said in an interview with CBS. "There was not responsible gun ownership, either, because there was access to weapons and firearms."
The PBS documentary, Raising Adam Lanza, focused squarely on the mother's supposed missteps. In the program, school administrators second-guessed Nancy Lanza for having withdrawn Adam from the high school where he was so miserable.
Nancy Lanza was distressingly aware of her son's mental health problems but would not have anticipated that he was dangerous. Notwithstanding his interest in guns and violence, Adam Lanza had never acted out in an aggressive manner. Even the mental health counselors who had seen him had had no indication that he was capable of such an awful crime, according to the recently released investigation report.
Reasons to condemn her
When recounting the social and psychological history of someone who commits some extreme act of violence, we tend to look selectively for events consistent with the outcome while downplaying those that are inconsistent. Many have emphasized, for example, Adam Lanza's passion for playing violent video games, such as Call of Duty, but overlooked the many hours he spent at a local theater playing the dance simulation game, Dance Dance Revolution. Moreover, Nancy Lanza's willingness to take her son to the shooting range is easy to condemn, while ignoring her well-meaning attempt to find common ground with her increasingly reclusive son.
Nancy Lanza is not around, of course, to answer the accusations about her parenting. She couldn't defend her life from gunfire last December, and she can't now defend her memory from the slings and arrows of public scorn. Out of fairness, however, we should assume that she had the best of intentions in raising her son Adam, unless and until there is definitive evidence to the contrary.
On Saturday, countless Americans will say a prayer for the 26 innocent victims killed one year ago at the Sandy Hook Elementary School. Hopefully, at least some people will find in their hearts the decency to include a prayer for the woman who struggled in parenting a difficult son and lost her life in the process.
James Alan Fox, the Lipman Professor of Criminology, Law and Public Policy at Northeastern University, is co-author of Extreme Killing and a member of USA TODAY's Board of Contributors.