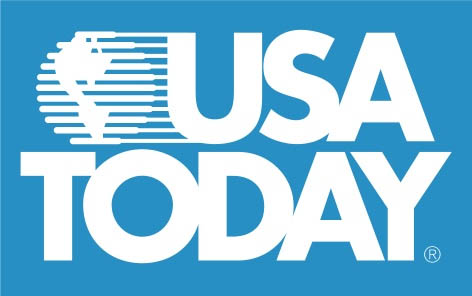 Will concealed carry stop next Sutherland Springs slaughter in gun-toting Texas?
James Alan Fox
Published 10:55 a.m. ET Nov. 9, 2017
It is far from clear whether Sunday morning cross fire would be safer for churchgoers.. USA TODAY.
Like many Americans, I opened my Monday morning paper to find front page coverage of yet another mass shooting. Alongside the headline about the 25 parishioners and one unborn child killed by an armed intruder wearing black body armor and a Grim Reaper mask during a church service in Sutherland Springs, Tex., was a graphic depicting a timeline of the 10 deadliest shooting rampages in modern U.S. history. It was emphasized that half had occurred during the past five years.
The graphic was silent on another noteworthy pattern. Beginning with the 1966 tower shooting at the University of Texas through Sunday's bloodshed, three had taken place in the Lonestar State, where guns are as much a part of the local culture as barbeque and Friday night high school football.
It is not just among the list of very largest massacres that Texas is overrepresented. According to the USA TODAY database of mass murders since 2006, 8 of the 50 shooting rampages with at least six victims killed happened in Texas, more than in any other state. This share of incidents is nearly twice the Lone Star state's share of the U.S. population. Of course, the percentage of the nation's gun owners living in Texas may be very different.
In Texas, gun toting both concealed and open carry is commonplace. Except for such venues as schools, courtrooms and airports, as well as locations bearing prohibiting signage (e.g., the "no smoking" and "no smoking guns" alerts posted at certain government buildings), duly licensed Texans are free to exercise their Second Amendment rights broadly.
Of course, Texas law wasn't always so permissive when it comes to gun carrying. Rules were more restrictive in 1991 when the second Texas entry in the Top 10 timeline took place.
Suzanna Gratia Hupp helplessly watched her parents die along with 21 others when 35-year-old assailant drove his pickup truck through the plate glass window at the Luby's Cafeteria in Killeen, and started firing with a pair of semiautomatic pistols. Hupp reached for her purse to get her gun, but quickly realized she didn't have it with her as state law prohibited carrying guns concealed inside pocketbooks or clothing. Believing that she could have stopped the slaughter had guns been allowed in restaurants and other public places, this survivor became an outspoken and forceful advocate for gun rights.
She was later elected to the Texas legislature where she successfully pushed for expanded concealed carry provisions. Part of the impetus for concealed carry in public places was the 1999 shooting at a Fort Worth church in which an intruder killed seven worshipers.
Unfortunately, the right to carry a loaded weapon in church did nothing to prevent Sunday's tragedy. Of course, the heroism of a local resident who shot and chased Devin Kelley, the 26-year-old perpetrator, has been praised, and rightly so. Yet that act of bravery occurred after the assailant had fled the church and after the scores of victims had been killed or injured.
What would have happened had someone inside the church have had the weaponry and wherewithal to fire back at Kelley is an open question. Whereas Kelley was prepared, including wearing a bullet resistant vest, the congregation was caught by surprise. Would someone have been able to intervene without adding to the bloodshed in some wild shootout?
There are countless instances in which armed citizens have successfully defended themselves or others when confronted by an attacker wielding a gun. However, there are also cases, including dozens of mass shootings, in which a person licensed to carry a concealed weapon has used that firearm in an offensive, rather than defensive, manner.
Personally, I wouldn't feel more secure when eating at a restaurant or praying in a house of worship knowing that those around me were armed. Most gun owners are indeed trustworthy, but can we trust their aim and judgement in a setting far different than a practice shooting range? Plus, it can be difficult to distinguish the good guys with guns from the bad guy with a gun, especially if the assailant isn't wearing some telltale mask.

James Alan Fox is the Lipman Professor of Criminology, Law and Public Policy at Northeastern University and a member of the USA TODAY Board of Contributors and co-author of Extreme Killing: Understanding Serial and Mass Murder. Follow him on Twitter: @jamesalanfox